This post brought to you by Net10. All opinions are 100% mine.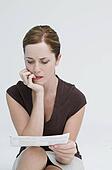 I k
now how it is every time your monthly phone bill gets into your mailbox!
Your heart starts
pumping hard.
Your
blood pressure starts to rise! You ask yourself - should you or shouldn't
you open the bil
l now? Your mind starts racing fast! Are you going to be in for another surprise? Will you get into another big fight with the phone company's customer service guys over this new bill?
Believe me I know the feeling because I've been there myself. I even had to pay horrible fees when I
finally lost patience with them and decided to pre-terminate my contract!
And when I contested the additional fees, my c
redit score got hit! Whew, what a nightmare indeed! But I found myself a solution. I discovered Net10 and switched to it fast. Today the monthly surprises and phone bill nightmares are gone!
In my line of work, I use my phone a lot talking to my clients from various parts of the country. So, I availed of the Net10 Unlimited Plan. With this plan, I got free nationwide coverage with crystal-clear reception and easy connectivity. The plan serves my needs perfectly since it comes with unlimited talk time, unlimited text, and unlimited data transfers all for only a fixed monthly rate of $50. Can you beat that? I can even make long distance calls to over 75 countries - not for free of course but for only 15 cents a minute! What really thrilled me with this plan is the fact that there is no contract, no worrisome monthly bills, and no credit checks at all!
They also have other plans to suit your needs and your budget. They have the 'Pay As You Go' plans. Their 'Easy Minutes Plan' where you can buy 200 minutes for only $15 is perfect for less active users; or, buy 300 minutes for only $30. You can add minutes as you need them in bundles of 50, 100, and 150 minutes online or through their authorized dealers nationwide. Watch the Net10 commercial below to get a better picture.
Cute NET10 commercial
There is a catch though. You need to buy a Net10 phone first. But this was not a problem for me. I sold mine easily at eBay and used the proceeds for my new phone. And, yes, you need not worry because they have a whole line up of phones from simple phones for simple needs at under $15 to the top of the line models ... all from trusted phone manufacturers only like LG, Kyocera, Motorola, Samsung, and Nokia.
But don't just take my word for it. Examine all the 10 reasons why you should switch to Net10 immediately. Watch the video below before making that big switch.
Still unconvinced? Watch and listen to what a real Net10 customer has to say.
Real NET10 customer